OPTIFAST Diet Plans
Our plans are designed to help people who want to be successful in achieving the health benefits of weight loss. Key attributes of OPTIFAST for successful weight loss:

• Nutritionally complete meal plans
• Backed by science
• Convenient and easy to use
• Flexible and customisable
• Tasty meal alternative
Who Can Benefit From OPTIFAST?
People with significant weight to lose or who are slightly overweight (BMI 25-29.9), benefiting from tailored plans to fit their weight loss goals and lifestyles.
People who have lost weight, reached their target weight and want to maintain it.
People with a body mass index (BMI) greater than 30, people undergoing bariatric surgery or suffering from type 2 diabetes, high blood pressure, fertility issues, etc under medical supervision.
OPTIFAST Products
OPTIFAST products are foods for a low-calorie diet to reduce weight, suitable both for total meal replacement or as a replacement for individual meals. Special advantages:
Effective fat loss while maintaining muscle mass
Provides the ideal balance between carbs, proteins and macronutrients while supporting you to lose weight
Products are available in numerous flavours and formats, your diet always remains tasty and varied and can be easily integrated into your everyday life
Provide 100% of the recommended daily value for 24 vitamins and minerals and all the macro- and micronutrients you need in a day
Create Your Plan
First 3 Weeks
Enjoy 4 Optifast meal replacements per day.
Strenuous physical activity should be avoided in the first 3 weeks.
Last 3 weeks
Reintroduce conventional foods step by step, starting with non-starchy vegetables and lean protein.
This plan is low in carbohydrates and uses minimally processed conventional foods.
Recommended a regular light exercise program.
Your daily intake will gradually increase to between 1400 and 1700 calories.
Create Your PlanThis programme contains 160 meal replacements in 20 boxes
Select 20 boxes of Smoothies, Soups or Desserts of your choice
The Science Behind OPTIFAST
With so many different diets to choose from and countless stories about weight loss, it's hard to know if you have selected a safe and effective option. One way to know is to make sure your chosen diet has a strong scientific basis, like the OPTIFAST diet plans. The OPTIFAST diet plans are clinically proven, nutritionally complete & balanced, and medically endorsed.
Clinically Proven
OPTIFAST products are backed by strong clinical evidence that shows the diet plans can help people achieve sustainable weight loss. There are a variety of OPTIFAST diet plans tailored to meet a wide range of weight loss needs. Our scientists are continually updating the OPTIFAST products and programmes to reflect the latest weight loss science.
Nutritionally Complete & Balanced
OPTIFAST products are based on scientifically designed recipes developed by a team of experts. OPTIFAST brings you nutritionally complete & balanced options proven to help you lose and keep off excess weight.
Our dietitians regularly update OPTIFAST products to reflect the most current thinking on the science of weight loss. Our most recent product line revision increased protein levels, decreased carbohydrates and removed added sugars using high quality ingredients. Our experts work hard to provide the right balance of macro nutrients (proteins, carbohydrates and fats) in every product.
OPTIFAST product can be used as part of a total diet replacement which includes 100% of the recommended daily value for at least 24 vitamins and minerals, ensuring you are getting all the micro nutrients (vitamins and minerals) you need. Nutritionally complete and balanced,Optifast products help you lose weight and maintain good health.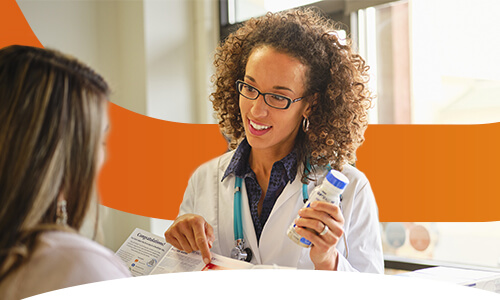 Medically Endorsed
We work closely with the medical community to ensure our OPTIFAST diet plans and products adhere to the highest medical standards:
• The OPTIFAST Programmes are supported by and conducted through many of the world's leading Medical Institutions and by many advisory boards of experts in the field of obesity. Doctors around the world use an OPTIFAST program to help their patients lose weight safely and effectively,
• Our nutritionists partner with leading clinicians at globally renown universities to push the science of weight loss forward.
• Our products are developed with strict attention to government health agency guidelines around the world, such as the most recent European Guidelines for Obesity Management in Adults (2015).
• Our nutrition experts partner with scientific organisations on the forefront of obesity management such as Obesity Medicine, the American Society for Metabolic and Bariatric Surgery, the Obesity Action Coalition and the Obesity Society.
OPTIFAST Full 6 Weeks Diet Plan – *SPECIAL OFFER*